London / Zürich / Toronto /
Los Angeles / Hong Kong / Tokyo
IN PARTNERSHIP WITH

Empty the tank
Ever heard of a petrol station that sells great hot dogs? We make a pit-stop at the Parisian filling point refuelling more than just cars. For more seclusion, a new Kyoto hotel promises to keep you away from prying eyes and there's a hearty Swiss recipe for homebirds. Mr Brûlé is quite the opposite; he leads the way.
---
THE FASTER LANE /

Tyler Brûlé
Smart comms
Where should we start today? Should we pick up where we left off last week? Somewhere near Dijon where I finally got a decent signal on the TGV and was able to send last week's column? Do we spend a little time at Number 10 and reflect on how Boris Johnson's team completely lost control of the comms that go with running a government? Or should we crack open the still-fresh desk diaries and look forward? How about we go for all three?
After a week on the road, I returned to base last Sunday morning to prep for Monocle on Sunday and, while looking for some notes I'd scribbled before I left for Copenhagen, decided that it was time to get to grips with the unopened Christmas cards and presents, the small mountain ranges of magazines and the footwear and various garments that have all been part of various costume changes over the past few months. I surveyed the situation and estimated that the whole thing would be cleared in 90 minutes and I'd be on my way home. How very, very wrong was my assessment.
To put you in the frame, my Zürich set-up is more den than office. There's a lot of USM and Vitsoe shelving and there's a very large coffee table that is part-desk, lateral library and planning surface, all atop a chunky slab of oak. Around it are six chairs and I anchor myself on an olive Erik Jørgensen sofa that's still looking good after 20 years of service. At the moment we're in the midst of overhauling this floor and bringing it in line with Midori House in London (with the addition of a few extra tricks) so there's a lot of art leaning here and there and the general sense of a space that is on the road to completion but hasn't quite woken up from the Christmas slumber. While 90 minutes was perhaps overly optimistic, if I hadn't been distracted by the Sunday talk shows on my monitors, I could have had everything cleared, stacked, binned and in position in under three hours.
Did they really think all those bottles of lukewarm chardonnay weren't going to one day make their way back into the sunlight?
As I listened to various correspondents talk about Boris Johnson's poor judgement and whether he was going to be able to manoeuvre his way out of the lockdown parties scandal I had to pause from my magazine shuffling and think through where this all went wrong and why the PM's advisers didn't get out in front of the story from the get-go. Did they really think all those bottles of lukewarm chardonnay weren't going to one day make their way back into the sunlight? Throughout this pandemic, we've seen heads of state all over the world step out into the night at the wrong hour, host parties, forget facemasks and generally go rogue. On cue most apologised for their wrongdoing, asked for forgiveness and explained that they should have been setting a better example for their respective nations.
I'm no comms wizard but isn't the bigger issue that governments have become too shy to point out that they're there to govern and that public office comes with certain privileges that make running a nation rather different than minding a shop or teaching high school? Have too many spin doctors tried to cast their Madam and Mr presidents as everyday people who do a job like anyone else and in the process degraded the role of high public office? While the antics at Downing Street sound rather ridiculous and could have been dealt with in a more effective manner, I don't think we should be expecting the people we've voted into office to behave as everyone else when they're sitting on state secrets, nuclear codes and multiple crises. In theory, a PM or president shouldn't run red lights but motorcades don't work like that. A more honest and realistic approach would see comms teams reminding the media and the public that the government has a difficult job to do, that this calls for rules that are not one size fits all and that privileges are part of the territory. While abusing those privileges is a different matter entirely, it's also an illusion to pretend that being the leader of a G20 nation is the same as being the managing director of a high-street bank.
At some point my thoughts cleared at about the same time as the piles of paper that were covering my coffee table. Under some unread issues of Casa Brutus and Hochparterre I found some pristine A3 sheets printed with the calendars for February and March. In normal times, I was always armed with a pencil, eraser and printouts for the next six months so I could get a proper, physical overview of what lay ahead. I put them to one side, finished the office tidying and then returned to fill in February and March. I can promise that our Los Angeles event is finally back on and our Nordics book tour will soon get underway, with stops in Copenhagen, Oslo, Stockholm and Helsinki. There'll also be a few little events in London and Zürich as well. More on all of these over the coming weeks, so stay tuned.
---
Sponsored by Explore Asheville
Get your fill /

The Gazoline Stand, Paris
Fueled up
Visiting a petrol station is rarely a fulfilling experience (writes Daphné Hézard). That's why entrepreneur Ramdane Touhami (pictured), who recently sold his perfume brand Buly 1803 to LVMH, saw space to improve things when he found a rundown service stop on Paris's Boulevard des Invalides. And it's not just that it serves great coffee. There's humour and oddity aplenty here, from the jovial staff to the pump made by cutlery brand Christofle. "It's a service station offering fuel for cars and humans," says Touhami with a grin. "Unleaded petrol, diesel, sweets and curiosities."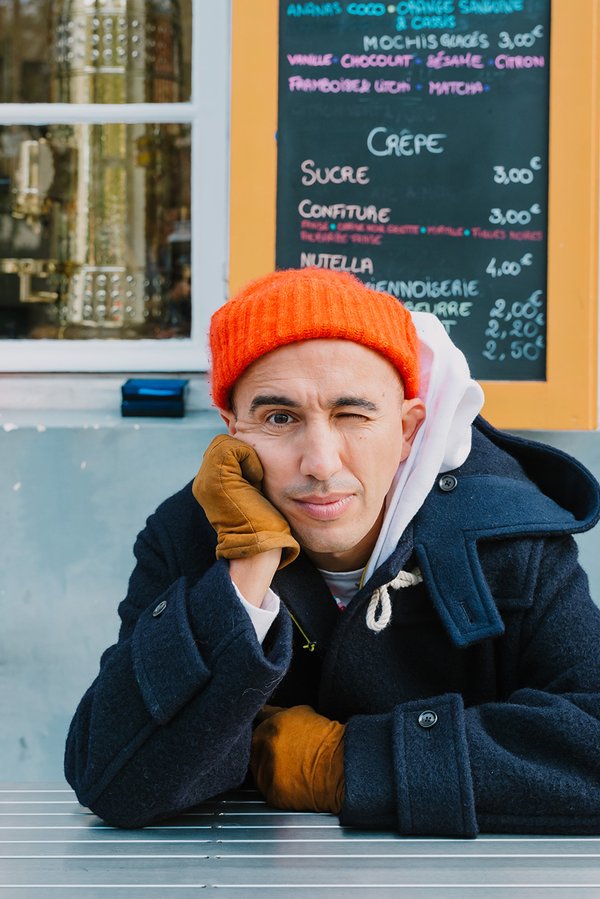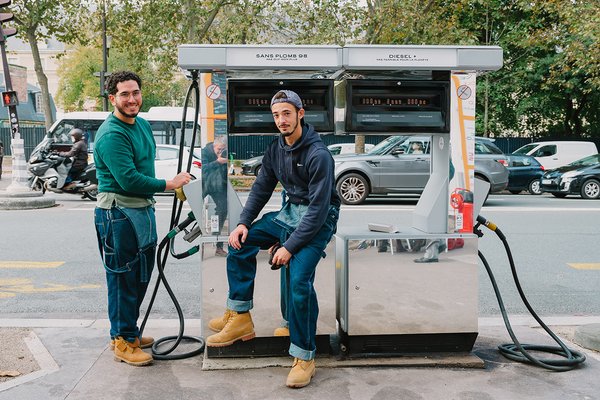 The station, not far from Touhami's home in the 7th arrondissement, didn't look like much when it went up for sale, with its inventory confined to car air fresheners and tyre-pressure gauges. The challenge of turning it into a place in which people were happy to linger was, above all, amusing to Touhami. He's keenly aware of the environmental toll of refuelling but perhaps also of the need for some pragmatism when we talk about such things. Scrawled on the diesel pump in French, with tongue firmly in cheek, are the words "Not terrible for the planet"; the unleaded fuel pump reads, "Not awesome at all."
The real art here has been Touhami's ability to turn an ageing eyesore into a bustling breakfast and lunch (and petrol) spot between 07.00 and 19.00. The at-times over-the-top branding won't be to everyone's taste but the crêpes and coffee probably will be.
17 Boulevard des Invalides, 75007 Paris
---
New opening /

Shinmonzen, Kyoto
Private dining
The Shinmonzen, a new nine-suite hotel designed by Tadao Ando, sits on a quiet but characterful street peppered with antique shops in a corner of Kyoto's Gion area (writes Junichi Toyofuku). It's an urban oasis that is close to all the action. "The idea was to make it like a machiya townhouse," says general manager Katrina Uy of the four-storey new build with an understated sumi-kuro charcoal-black wooden exterior. It's a gentle addition to the neighbourhood; there is not a single sign outside except for a noren curtain-like fabric banner with the letter "S" on it. "We wanted to do it in Kyoto style: a bit exclusive, a bit secret," says Uy.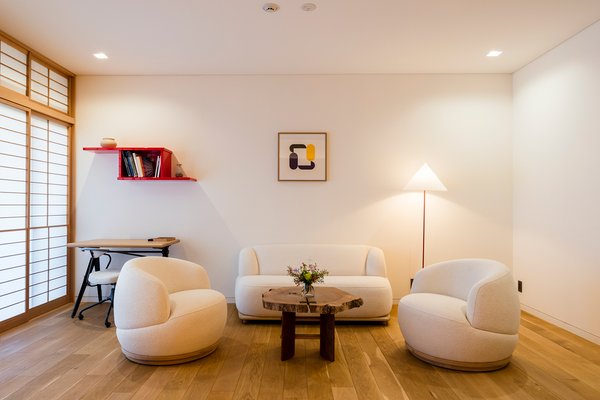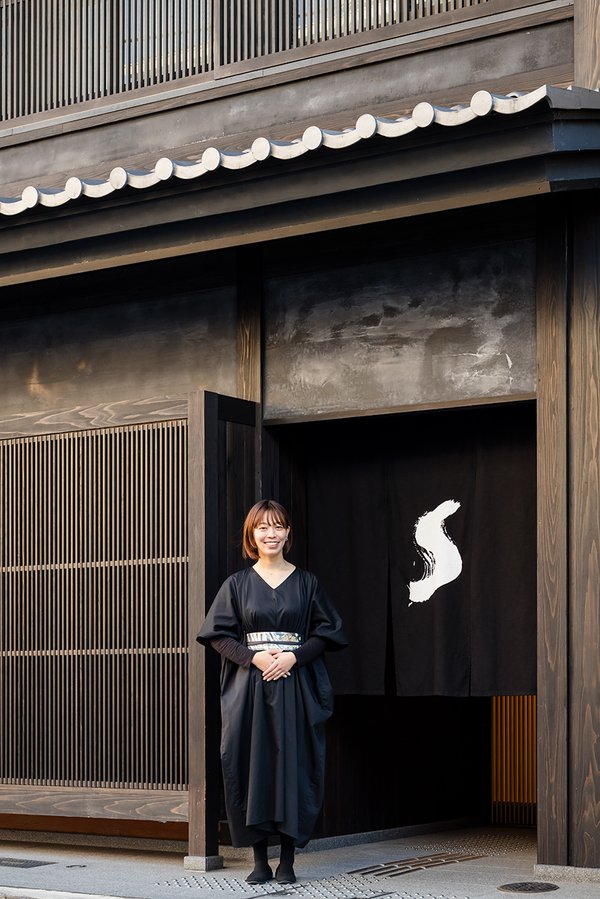 The restaurant will treat guests with menus created by French chef Jean-Georges Vongerichten. They can expect regional ingredients, in particular from the Ohara farming area in the north of the city. There is a pâtisserie shopfront that connects the hotel with the neighbourhood and doubles as a soft façade to create privacy for the restaurant and bar at the back. The Shinmonzen's soft opening was in December, ahead of the grand opening set for April. Our advice? Book ahead. Those nine suites will fill up fast. theshinmonzen.com
Gion address book
Eat
Sanbongi Shoten
This convivial charcoal-grill restaurant serves delicious modern dishes using regionally sourced ingredients.
sanbongi-shoten.com
Coffee
Rokuyosha
A holiday in Kyoto isn't complete without a visit to a kissaten coffee house. Tuck in to fluffy, thick white toast and sip a hand-brewed coffee. There is also a low-key whisky bar in the basement.
rokuyosha-coffee.com
See
Kyoto City Kyocera Museum of Art
Built in 1933, this is the oldest public museum standing in Japan. In 2020 it underwent a renovation by architects Jun Aoki and Tezzo Nishizawa.
kyotocity-kyocera.museum
For the full rundown plus plenty of food for thought, new openings and fresh ideas, the February issue of Monocle is on newsstands now.
---
Sunday Roast /

Susan May
Artistic freedom
As White Cube's global artistic director, Susan May curates and commissions artworks for the gallery's three locations in London and Hong Kong (writes Georgia Bisbas). Before landing her current job, she was at the helm of the Arts Council Collection, the Hayward Gallery and Tate Modern, where she oversaw major exhibitions including The Weather Project by Olafur Eliasson. Here she tells us about walking in the rain, kitchen essentials and her favourite galleries.
Where do we find you this weekend?
I live between London and Yorkshire so this weekend I am at home with my husband on the Pennine Moors, a windswept and bleakly beautiful landscape. The Brontë sisters lived across the hill.
What's the ideal start to a Sunday? Gentle start or a jolt?
Usually, an invigorating walk across the hillside, whatever the weather. Waterproof clothing is an essential accessory in this part of the world.
Soundtrack of choice?
Anything by Minnie Riperton, Disclosure, David Bowie, Nakhane, Louis Cole, Stevie Wonder, Robert Glasper or Yebba. The list changes daily.
What's for breakfast?
Coffee and a vitamin D supplement.
Do you have any kitchen essentials?
Knife sharpener and a garlic press.
News or not?
I'll spend the morning still working through the remnants of Saturday's The Guardian, then onto Sunday's The Observer and FT Weekend.
Walk the dog or downward dog?
We don't own a dog but I do happen to know the name of every canine we meet on our daily hikes, which is the next best thing I suppose.
Lunch in or out?
If we are at home in London, we'll wander over to Victoria Park, which hosts a great food market every Sunday. When in Yorkshire, we either head to The Angel at Hetton or I'll cook a Sunday roast.
Larder essentials you can't do without?
Cold-pressed virgin olive oil, bouillon stock, organic honey and turmeric.
Sunday culture must?
Obviously top of my recommendations would be White Cube Bermondsey, which is open on Sundays. Otherwise, in London I'll pop by our local, Chisenhale Gallery, or try to catch exhibitions elsewhere that are closing that weekend. I have a terrible habit of leaving things until the last minute.
A glass of something you'd recommend?
I gave up alcohol some years ago, so my tipple of choice now is San Pellegrino. Previously it was a glass of De Morgenzon's reserve chardonnay or Puligny-Montrachet.
The ideal dinner menu?
Octopus salad with citrus fruit and fennel, followed by roasted sea bass with vegetables. Then, maybe a warm apricot frangipane tart.
Ideal dinner venue?
The River Café.
Will you lay out your look for Monday, what will you be wearing?
I generally fall back on the reliable art-world uniform of black top, black trousers and Nike Cortez trainers. Comfort rules.
---
Explore Asheville  MONOCLE
Recipe /

Ralph Schelling
'Capuns'
This week, Schelling rustles up a hearty favourite, from the canton of Graubünden, also called Grisons. These pretty parcels are filled with spaetzle dough and dried meat then wrapped in a chard leaf and topped with melted mountain cheese. Treat the recipe below as a starting point for experimentation. Ralph's grandmother swears by the addition of roasted onions and sage.
Serves 4 as a main or 8 as a starter. Makes 40 'Capuns'
Ingredients:
400g plain white flour
3 large eggs
100ml whole milk
Salt, pepper and nutmeg to taste
100g dried sausage, such as Landjäger (cut into 5mm cubes)
100g raw ham, such as Bündnerfleisch (cut into 5mm cubes)
10g parsley, finely diced
10g chives, finely diced
10g mint, finely diced
40 chard leaves
400ml good quality beef stock
400ml single cream
100g of semi-hard cheese (ideally of the Grisons mountain variety)
Method:
1
Mix flour, eggs, milk, sausage, raw ham, herbs and spices in a large bowl until they form a dough.
2
Put a spoonful of dough into every leaf, forming them into watertight parcels that keep their form (you can blanche larger, tougher leaves first to make them easier to fold).
3
Preheat the oven to 200C. In a pan, bring the stock and cream to the boil then add the sealed Capuns and simmer for about 8 minutes each. You may need to do this in batches.
4
Remove the Capuns with a slotted spoon and place them side by side but not touching in a baking tray.
5
Reduce the cooking liquid by half and pour the remainder over the Capuns in the dish, then sprinkle with cheese. Bake in the oven for 25 minutes. Serve warm.
Ralphschelling.com
---
Weekend plans? /

The Wood Hotel, Skellefteå
Timber up
Once known for its goldmines, the Swedish city of Skellefteå is now better recognised for its green endeavours, from its biogas-powered buses to its wooden buildings. In late 2021 The Wood Hotel opened in a 20-storey timber tower attached to the Sara Kulturhus. As well as the 205-key accommodation, guests can access the theatre, museum, gallery, library and conference centre, designed for sustainability by Stockholm-based White Arkitekter. The wide windows are a fitting frame from which to spot the midnight sun or Northern Lights. And there's plenty to explore inside the hotel: the Per Öberg-designed Vana spa for sauna treatments, Asian restaurant Miss Voon for something more formal and Manden for international fare to enjoy on the terrace (weather permitting).
elite.se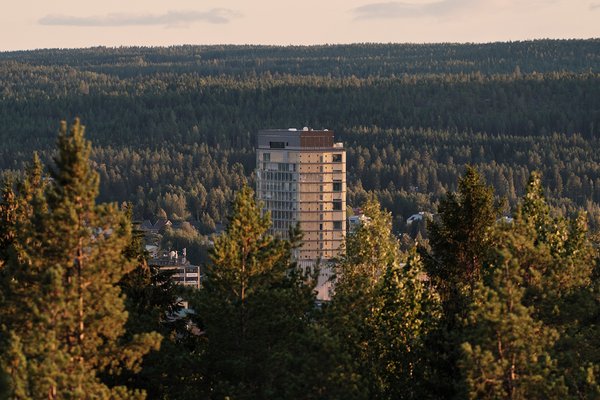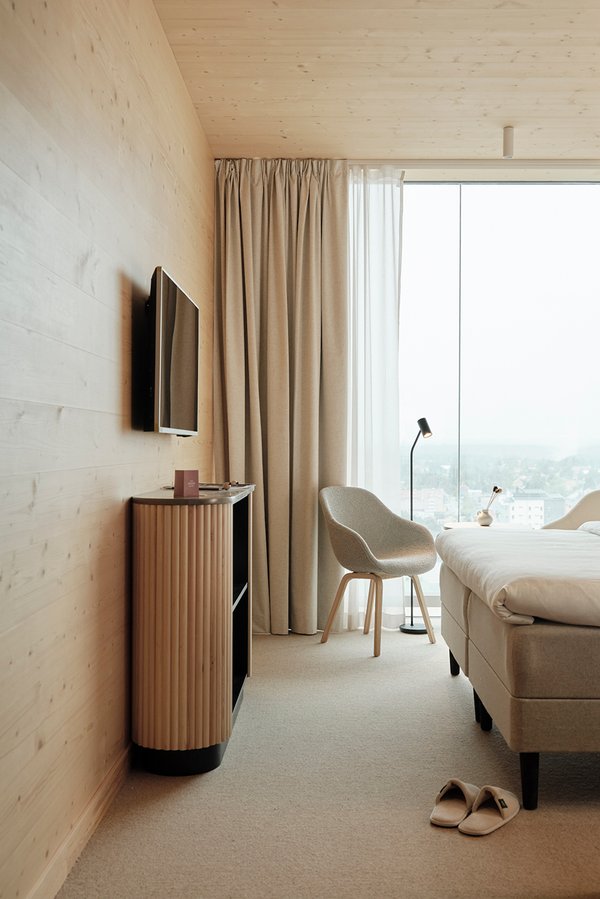 ---
Book club /

'Black Britain: Writing Back'
Present from the past
Booker prize-winning writer Bernadine Evaristo has curated the Black Britain: Writing Back collection of books. The second instalment, which comprises five non-fiction titles, will be published next week by Penguin. "The past is never dead when we are alive to resurrect, interrogate and reinterpret it," she says of the project, though, generously, much of the freedom to interpret what this really means is left to the reader.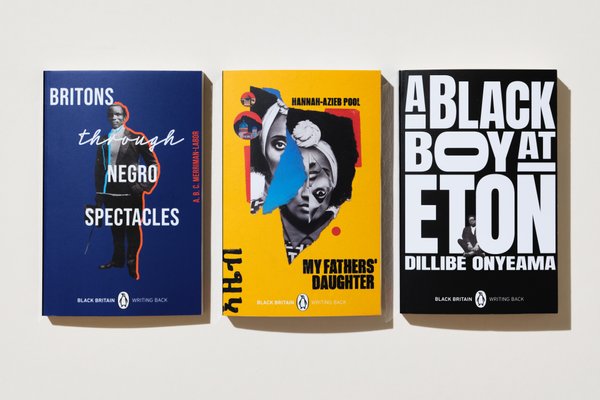 Evaristo has contributed introductions to each new volume, while all of the covers have been redesigned by black British artists. The series flits from 1920s Trinidad to an author's torment at a British boarding school in the 1960s, and includes a reissue of the first book by a black Caribbean writer to be published in the UK. The next five titles in the series go on sale next week.
penguin.com
---
Parting shot /

'THE MONOCLE BOOK OF ENTREPRENEURS'
Why lunch matters
To celebrate the 'The Monocle Book of Entrepreneurs', which is out now, we've selected a smattering of inspiring advice, ideas and bright business folk to spotlight. This week Brunello Cucinelli, founder of the eponymous Italian fashion brand, talks about keeping staff fulfilled.
"My big theme is humane sustainability, which starts with good food for all staff. We make our own olive oil, our own wine, we grow vegetables and Senatore Cappelli wheat. I want to maintain things of great quality – not just the clothing we make but the Italian culture of authentic cuisine, which you will find in our canteen. Just eating fresh bread and olive oil, you know that God exists. I want everyone here to be able to share that feeling. Workers and guests eat together in our canteen. The communal meal is an experience that rejuvenates human beings. I call it humane sustainability but it should just be called normalcy."
For more inspiring start-ups, tips, advice and provocations about making your passion your vocation, pick up a copy of 'The Monocle Book of Entrepreneurs'. Have a super Sunday.
---
newsletter /

join us
Welcome to our world
Has this been forwarded to you by a friend? Sign up to The Monocle Minute and Monocle Weekend Editions to receive your own bulletin of weekday news and weekend treats.
Images: Alex Cretey Systermans, Norito Yamauchi, Gustaf Svanberg. Illustration: Xihanation
To stop receiving all Monocle newsletters, please click here
This email is from Monocle whose registered office is at Midori House, 1 Dorset Street, London, W1U 4EG. You have received this email because you have previously provided us with your email address and subscribed to Monocle bulletins.
© 2022 Monocle.