Supporting Local Bookstores
Welcome to Bookshop.org's Editor's Picks newsletter, where editor Kevin Chau shares his favorite books.

Join us in our monthly celebration of the work of independent presses, publishers of some of the most exciting, innovative, vital literature of the time. From haunting climate apocalypse novels to tender stories of queer love, here are just a few recent highlights.
Another haunting novel from Masatsugo Ono expertly translated by Juliet Winters Carpenter, At the Edge of the Woods primarily follows the relationship of a father and son alienated from society as a forest hauntingly presses upon them. When the mother leaves them to give birth to a second child in her family home, alienation and uncertainty loom throughout. It's a book about trying to hold onto a semblance of understanding and peace in the midst of catastrophe. —Amanda Rivera, Editorial & Marketing Assistant
This innovative work of eco-horror follows a cast of characters from Tokyo to Afghanistan to Jersey City. Stintzi documents particularly strange moments in their lives all under the shadow of a scientifically incomprehensible Mount Fuji-sized volcano growing in the middle of Central Park. Gripping and disorientingly realistic, My Volcano is truly a unique exploration of vengeance and human struggle. —Amanda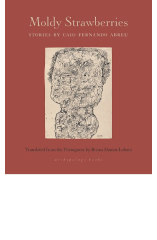 Appearing in English for the first time this year, translated by Bruna Dantas Lobato, Caio Fernando Abreu's Moldy Strawberries collects 18 bold, experimental stories about queer men in 1980s Brazil under the specter of the AIDS epidemic and military dictatorship. Surreal, hilarious, and absolutely heartbreaking, the stories in this 40-year-old collection resonate with issues still relevant today—among them, homophobia, consumerism, and the violence of the state—finding glimmers of beauty and joy in the relentless anguish and existential despair of living in a society. —Kevin Chau, Editor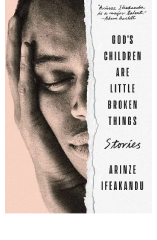 In nine short stories, God's Children Are Little Broken Things explores the lives of queer Nigerian characters as they navigate love, hope, and home. From the married shopkeeper who falls for a well-off regular to the boyhood friends/lovers who develop different relationships to queerness and drift apart in adulthood, these characters and their relationships are illuminated from all angles by incisive, nuanced, and deeply sensitive prose. Arinze Ifeakandu is a dazzling new literary talent and I can't wait to see what he does next. —Kevin
—Kevin Chau, Bookshop.org editor
Bookshop.org

is an online bookstore with a mission to help local, independent bookstores thrive in the age of ecommerce. We believe local bookstores are essential community hubs that foster culture, curiosity, and a love of reading, and we're committed to helping them survive and thrive. Discover new books and learn more about how you can get involved

here

.

Find your local bookstore on our

map

.
​